Adopting eInvoicing: A SME business view
Working with government to help promote the benefits of eInvoicing, motivated three Wellington businesses to adopt it themselves.
On this page

The Digital Café, Latitude Strategy & Communication and Special Ad Service adopted eInvoicing while working for the Ministry of Business Innovation and Employment (MBIE) to promote the service. And after experiencing the benefits first-hand, they're encouraging their partners and clients to adopt it too.
Greater speed - and efficiency
Getting paid quickly is just one of the many benefits for Matt McNeil, Managing Director of The Digital Café. With the busy digital marketing agency delivering thousands of digital media transactions every month, for hundreds of clients, Matt says adopting eInvoicing has freed up his time and taken the stress out of the invoicing process. "Like many other small to medium businesses, I don't have an accounts team I can call on to chase up invoices and solve problems. Now I can relax knowing it's all happening automatically, securely and efficiently."
Simple, free implementation
Director of Latitude Strategy & Communications, Dan Ormond, has also transitioned his business to eInvoicing - and says that along with day-to-day efficiencies, what really stood out was the speed and ease of implementation. "There's nothing to it - just ensure your NZBN is in your software's organisational settings, and then enter the NZBNs of your buyers into the customer record. Then you're ready to send - and registering to receive is just as simple. To us, it's a no-brainer for business."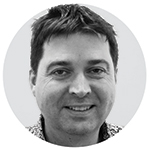 "We assumed that being on Xero and mailing PDFs meant we were eInvoicing already – but now we see how genuine eInvoicing really does make business smoother."

Dan Ormond – Latitude SC
---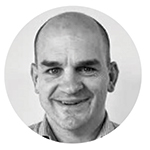 "It's a game changer. Our clients using eInvoicing are now paying within a day or two, compared to 30 or 50."

Matt McNeil – The Digital Cafe
Learn more about eInvoicing