Treasury's personal touch to switch suppliers to eInvoicing
eInvoicing is being implemented across New Zealand and is expected to deliver over $4.4 Billion in productivity savings to businesses in New Zealand over 10 years. Treasury is one of the early adopters of eInvoicing.
On this page
Once Treasury implemented eInvoicing functionality, they shifted the focus to encouraging their suppliers to send eInvoices.
A champion of the cause; Shayne Fairbrother, Senior Procurement Advisor at Treasury understood that implementing the appropriate technology processes was only part of the task. What was more important was getting suppliers to send eInvoices.
Focus on suppliers using Xero or MYOB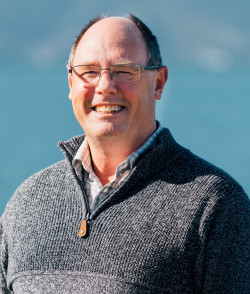 Shayne's strategy was to focus initially on suppliers that could easily start sending eInvoices. He identified suppliers that were using Xero and MYOB (where sending eInvoices is an inbuilt feature of the platform) and targeted them first before looking to engage the other suppliers.
Treasury's approach was to have minimal requirements, keep it simple. Apart from the usual invoice details, cost centre codes were essential to assist with internal processing. By engaging directly with suppliers and walking them through the process with real examples, Shayne was able to provide a first-hand experience and amend data field information as necessary, thereby realising the benefits.
"I see eInvoicing as an easy way to help small businesses get their money into their accounts faster"

Shayne Fairbrother, Senior Procurement Advisor, Treasury
Shayne took control of supplier onboarding by telephoning high-volume invoice suppliers known to use Xero or MYOB. "I personally asked them to send eInvoices, then walked them through the process one step at a time, providing feedback as we went." This small investment to closely monitor the first eInvoice quickly pays dividends as the set-up can then be used without intervention from then on.
"The implementation for Xero and MYOB customers is so simple, but I've found it can be useful to have a personal conversation to talk through how it works and to instil confidence that this works and it's easy. Taking this approach of working alongside them, means we've made some great progress," says Shayne.
As a result of Shayne's initiative and leadership, Treasury currently has 25 individual suppliers sending them eInvoices.
Shayne's personal approach to the supplier onboarding process has also given Treasury's Accounts Payable and Receivable teams confidence in the data entry, a critical component in the technological change that comes with eInvoicing.
Internal change management - another critical part of Treasury's success.
With the help of the systems team, Shayne was able to watch each eInvoice come into their finance system and make sure there were no internal issues or hold ups. This gave Shayne an appreciation of the cogs that turn within the system and to enable a more complete problem-solving experience with each supplier as required. A new reporting dashboard was created, allowing him to see when and where any blockages occurred.
Shayne also set out with a determined approach of ensuring the first experiences of eInvoicing would be excellent for suppliers, including special attention to ensure fast payment. Working with one supplier, Treasury were able to receive, process and approve an eInvoice within 98 minutes, ready for the next payment run.
The supplier's response: "Wow, I like eInvoicing! So much more efficient! Thanks for sharing the 'other end' of the process, I've really enjoyed the learning process with you!"
Treasury is now focused on targeting all suppliers that send at least 12 invoices to them a year. This ensures a win for suppliers as well as a win for Treasury.
The benefits don't stop there, Treasury is also responsible for processing invoices for a group of Government agencies within the Central Agencies Shared Service (CASS). CASS is a group within Treasury that provides support office functions and an FMIS to other agencies, so they do not need to provide these themselves. The nature of the shared service utilises the skills and knowledge of the Treasury team so that each Government agency can leverage those benefits.
The shared service agencies include: The Department of Prime Minister and Cabinet, Public Service Commission, Climate Change Commission, Ministry for Culture and Heritage and the Serious Fraud Office, all of whom are benefiting from the ability to receive eInvoices, processing those eInvoices with the aim to pay suppliers faster.
Progressing with early adoption of eInvoices is a way that Treasury can make a contribution to lifting the living standards for all New Zealanders.
Sign up, to stay ahead
If you're a business owner, accountant, business advisor or manager – or you just want to stay in front of the eInvoicing curve – sign up here for email updates, seminar/webinar invitations, and tips to get maximum value from eInvoicing.