About us | eInvoicing – Pūtea Tāhiko
MBIE has the responsibility of overseeing New Zealand's eInvoicing framework.
On this page
Mark Wierzbicki – General Manager eInvoicing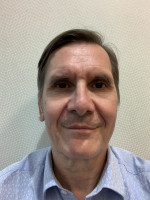 Mark leads the team responsible for driving eInvoicing adoption by businesses and Government in New Zealand. Leading a team of 10 highly engaged individuals who are constantly learning and adapting their approach for how to support businesses to efficiently and effectively implement eInvoicing.
Mark has over 25 years' experience specialising in IT Leadership and Strategy, Customer Delivery, and Vendor Management across a broad range of sectors including Government, finance, media, and telecommunications.
Outside of work he's a bit of a film buff so be sure to engage him in film trivia.
Michael Alp, Deputy Secretary Finance and Performance (Acting) – eInvoicing Sponsor
Michael is the sponsor of the initiative to establish and grow eInvoicing in New Zealand. Michael is our acting Deputy Secretary Finance and Performance person. He also leads the Finance and Performance (F+P) group. F+P handles all financial functions within the Ministry, which includes procurement, assurance, enterprise risk and the establishment of eInvoicing for New Zealand.
Michael has held several management roles at MBIE since joining in 2016.
Michael has previously held senior leadership positions in the private sector with a focus on strategic commercial management. Before joining MBIE, Michael managed the Property and Procurement functions for the New Zealand Racing Board and its TAB retail network.
---
MBIE | New Zealand Peppol Authority
In October 2019, the Ministry of Business, Innovation and Employment (MBIE) became a Peppol Authority.
The New Zealand and Australian governments have committed to a joint approach to eInvoicing.
In February 2019 they announced their intention to adopt the Pan-European Public Procurement Online (Peppol) interoperability framework. Peppol is currently used by 32 countries, with more countries planning to adopt it in the near future.
As a Peppol Authority, MBIE's responsibilities include:
Developing regional arrangements and requirements.
Overseeing the local implementation of the Peppol framework.
On-boarding and accrediting Peppol access point providers – including due diligence and security checks.
Monitoring access point provider compliance.
Providing tools and resources to help businesses and agencies adopt eInvoicing.
---
What is Peppol?
Peppol is a global standardised framework that enables businesses to exchange procurement documents electronically.
To do this, Peppol provides and maintains artefacts and specifications to make it possible for businesses using different systems to 'speak' to each other.
The use of Peppol is governed by a multi-lateral agreement structure, owned and maintained by OpenPeppol.
---
How does it work?
The framework is made up of three key components: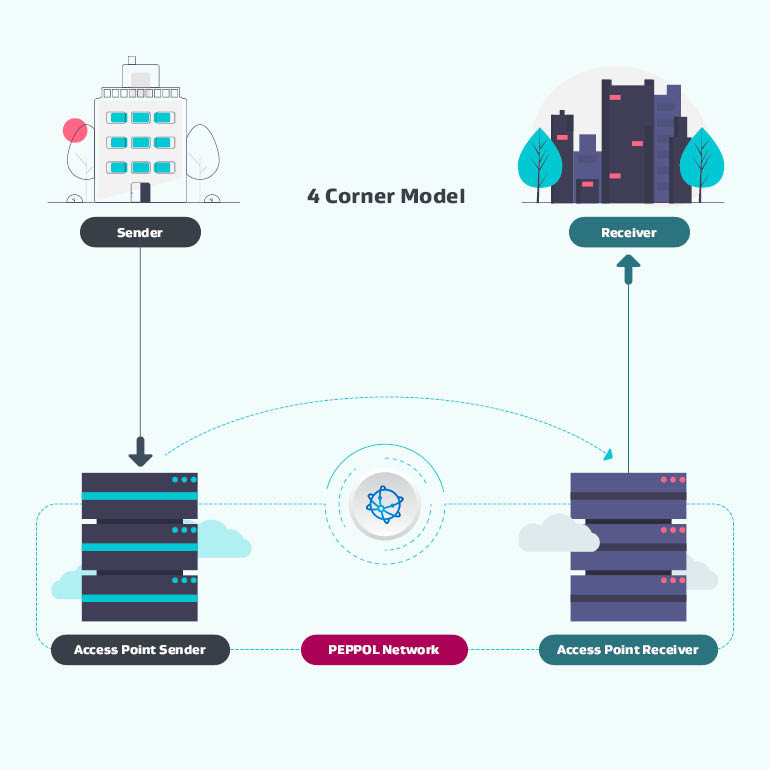 Text version of Peppol - edelivery network overview
Access points (APs)
Access points connect users to the Peppol network and exchange electronic documents based on the Peppol specifications.
Buyers and suppliers can choose their preferred access point provider to connect to all participants already on the network.
Service metadata publisher (SMP)
Businesses using the framework publish their receiving capabilities (delivery addresses, business processes and document types supported, etc) using a service called a service metadata publisher.
The service metadata publisher is similar to an address book or business registry containing details of participants in a specific eProcurement community.
Peppol service metadata locator (SML)
To deliver electronic documents from a sender to the correct recipient, all Access Points need to know about each other and the participants they support.
To do this, Peppol maintains one centralised service called the Service Metadata Locator. The Peppol Service Metadata Locator defines which Service Metadata Publisher to use to find the delivery details of the particular Peppol participant.
---
What is OpenPeppol?
OpenPeppol is a non-profit association under Belgian law and consists of both public sector and private members. The association has responsibility for the development and maintenance of the Peppol specifications, building blocks and its services and implementation.
The association is responsible for:
Setting the overall strategic direction for Peppol.
Developing rules, policies and guidelines, and evaluating requests for change.
Maintaining the Service Metadata Locator.
Establishing and monitoring local Peppol Authorities.
Approving Peppol membership applications.
Undertaking conformance testing with Access Points.
Facilitating cross-authority forums and working groups.
What is the New Zealand Peppol Authority?
OpenPeppol delegates authority over the use of the framework within a defined domain or jurisdiction to a local Peppol Authority, usually based on country or region of operation.
New Zealand (administered by the Ministry of Business, Innovation and Employment - MBIE) is a Peppol Authority and Australia (administered by the Australian Taxation Office) is a Peppol Authority.
Sign up, to stay ahead
If you're a business owner, accountant, business advisor or manager – or you just want to stay in front of the eInvoicing curve – sign up here for email updates, seminar/webinar invitations, and tips to get maximum value from eInvoicing.
Last updated: 19 April 2023