About us | eInvoicing – Pūtea Tāhiko
MBIE has the responsibility of overseeing New Zealand's eInvoicing framework.
On this page
Michael Alp – COO, MBIE
Michael is the sponsor of the initiative to establish and grow eInvoicing in New Zealand. Michael is our acting Deputy Secretary Finance and Performance person. He also leads the Finance and Performance (F+P) group. F+P handles all financial functions within the Ministry, which includes procurement, assurance, enterprise risk and the establishment of eInvoicing for New Zealand.
Michael has held several management roles at MBIE since joining in 2016.
Michael has previously held senior leadership positions in the private sector with a focus on strategic commercial management. Before joining MBIE, Michael managed the Property and Procurement functions for the New Zealand Racing Board and its TAB retail network.
---
Mark Wierzbicki – Head of eInvoicing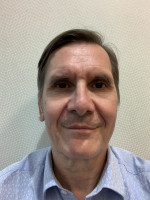 Mark leads the team responsible for driving eInvoicing adoption by businesses and Government in New Zealand. Leading a team of 10 highly engaged individuals who are constantly learning and adapting their approach for how to support businesses to efficiently and effectively implement eInvoicing.
Mark has over 25 years' experience specialising in IT Leadership and Strategy, Customer Delivery, and Vendor Management across a broad range of sectors including Government, finance, media, and telecommunications.
Outside of work he's a bit of a film buff so be sure to engage him in film trivia.
---
Alan Carnaby – Manager, eInvoicing adoption
Alan leads the eInvoicing adoption team at MBIE, working to grow the network across New Zealand. His team is responsible for engaging with key eInvoicing industry leaders, including Software Providers, Large Businesses and Government Agencies, to motivate and enable eInvoicing growth.
Alan is passionate about helping New Zealanders work smarter with technology empowerment, and his career prior to joining the team reflects this. With over 13 years of private sector experience working in international marketing and partnership roles, Alan has the knowledge and skills required to drive business growth for technology and service organisations.
When Alan's not at the office, you'll find him outdoors running, biking and adventuring – in between juggling dad and family duties.
---
Lisa Ringleff – Senior Relationship Manager, Software Providers
Lisa establishes and leads strategic partnerships in the technology sector for eInvoicing. She has been involved with eInvoicing since 2021 and is passionate about enabling positive impact through digital transformation.
Prior to eInvoicing Lisa worked across strategy, change and project management in the public and private sectors. This included roles for large organisations including Auckland Council, Air New Zealand and Beca, and with a start-up in the Adobe, Google and Xero software ecosystems. She earned a MicroMasters qualification in Digital Transformation Leadership from Boston University Business School.
---
Roshan Pandey – Senior Relationship Manager, Large Business
Roshan is a highly experienced Senior Relationship Manager in the eInvoicing team at MBIE, where he specialises in fostering strong partnerships with large businesses in New Zealand.
With a solid foundation in the Finance and Banking industry, Roshan brings a robust commercial acumen to his role. Notably, he played a pivotal role in establishing contactless payment channels for businesses during the challenging times of Covid-19 while working at Westpac NZ.
Roshan is widely recognised for his unwavering determination and ability to consistently deliver outstanding results.
---
Andrew Cooke – eInvoicing Product Manager
Andrew is the Product Manager for MBIE's eInvoicing team. He has been driving the adoption and uptake of eInvoicing in New Zealand in this role since the team was formed in mid-2020.
Prior to this, Andrew's 25-year career has had a strong focus on finance and finance systems, working in multiple disciplines including accounting, project management and change management. One of his recent successes was delivering an accounts payable automation project for the Ministry of Justice.
Andrew is passionate about eInvoicing and promoting standardised digital solutions to gain efficiencies in back-office processes.
---
Tharisheka Mohan – Research and Data Analyst, Pūtea Tāhiko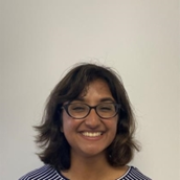 Tharisheka is the Research and Data analyst. She creates reporting which showcases the team's activity and how New Zealand is tracking for eInvoicing adoption.
Her background in finance and statistics allows her to tell success stories through data and provide information which assists the team in strategic decision making.
Outside of work Tharisheka is an avid netballer who enjoys the challenge and camaraderie her team.
---
Linda More – Manager Marketing and Communications
Linda is the Marketing and Communications Manager for MBIE's eInvoicing team. She has been promoting the adoption and uptake of eInvoicing in New Zealand since February 2021.
Encouraging the use of digital tools across New Zealand has been a common theme of Linda's marketing and communications career – in both the banking and government sectors.
Linda is passionate about helping NZ businesses of all sizes reap the benefits of eInvoicing.
---
Eddy Horwood – Promotion and Support Advisor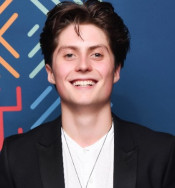 Eddy's role as Promotion and Support Advisor has him doing a wide range of tasks across an equally broad spectrum of projects.
While Eddy studied Computer Science at university, he quickly found a passion and aptitude for more business-centric work. Prior to starting his role within the eInvoicing adoption team, Eddy was living and working in Taiwan, where he managed Business Development for a small Italian engineering firm.
Outside of work you'll find Eddy playing guitar or obsessively planning his next bout of overseas travel.
---
MBIE | New Zealand Peppol Authority
In October 2019, the Ministry of Business, Innovation and Employment (MBIE) became a Peppol Authority.
The New Zealand and Australian governments have committed to a joint approach to eInvoicing.
In February 2019 they announced their intention to adopt the Pan-European Public Procurement Online (Peppol) interoperability framework. Peppol is currently used by 32 countries, with more countries planning to adopt it in the near future.
As a Peppol Authority, MBIE's responsibilities include:
Developing regional arrangements and requirements.
Overseeing the local implementation of the Peppol framework.
On-boarding and accrediting Peppol access point providers – including due diligence and security checks.
Monitoring access point provider compliance.
Providing tools and resources to help businesses and agencies adopt eInvoicing.
---
What is Peppol?
Peppol is a global standardised framework that enables businesses to exchange procurement documents electronically.
To do this, Peppol provides and maintains artefacts and specifications to make it possible for businesses using different systems to 'speak' to each other.
The use of Peppol is governed by a multi-lateral agreement structure, owned and maintained by OpenPeppol.
---
How does it work?
The framework is made up of three key components: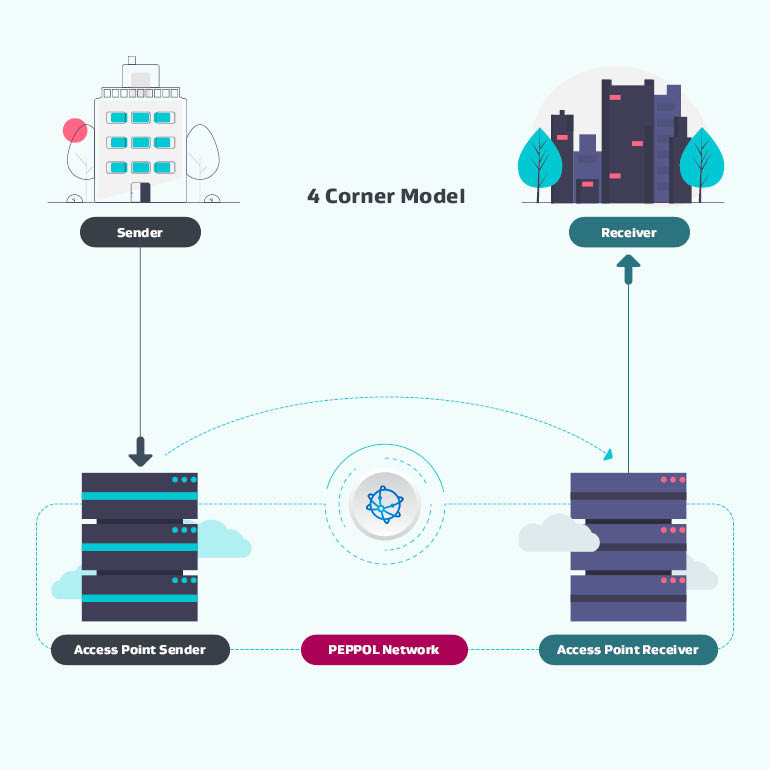 Text version of Peppol - edelivery network overview
Access points (APs)
Access points connect users to the Peppol network and exchange electronic documents based on the Peppol specifications.
Buyers and suppliers can choose their preferred access point provider to connect to all participants already on the network.
Service metadata publisher (SMP)
Businesses using the framework publish their receiving capabilities (delivery addresses, business processes and document types supported, etc) using a service called a service metadata publisher.
The service metadata publisher is similar to an address book or business registry containing details of participants in a specific eProcurement community.
Peppol service metadata locator (SML)
To deliver electronic documents from a sender to the correct recipient, all Access Points need to know about each other and the participants they support.
To do this, Peppol maintains one centralised service called the Service Metadata Locator. The Peppol Service Metadata Locator defines which Service Metadata Publisher to use to find the delivery details of the particular Peppol participant.
---
What is OpenPeppol?
OpenPeppol is a non-profit association under Belgian law and consists of both public sector and private members. The association has responsibility for the development and maintenance of the Peppol specifications, building blocks and its services and implementation.
The association is responsible for:
Setting the overall strategic direction for Peppol.
Developing rules, policies and guidelines, and evaluating requests for change.
Maintaining the Service Metadata Locator.
Establishing and monitoring local Peppol Authorities.
Approving Peppol membership applications.
Undertaking conformance testing with Access Points.
Facilitating cross-authority forums and working groups.
What is the New Zealand Peppol Authority?
OpenPeppol delegates authority over the use of the framework within a defined domain or jurisdiction to a local Peppol Authority, usually based on country or region of operation.
New Zealand (administered by the Ministry of Business, Innovation and Employment - MBIE) is a Peppol Authority and Australia (administered by the Australian Taxation Office) is a Peppol Authority.
Sign up, to stay ahead
If you're a business owner, accountant, business advisor or manager – or you just want to stay in front of the eInvoicing curve – sign up here for email updates, seminar/webinar invitations, and tips to get maximum value from eInvoicing.
Last updated: 20 July 2023