Case studies
Find out more on how New Zealand businesses are realising the benefits from implementing eInvoicing.
On this page
Tell us your eInvoicing success story. Please email us at eInvoicing@mbie.govt.nz and you may be featured on our website.
---
Treasury's personal touch to switch suppliers to eInvoicing

Customer experience is a critical component of any organizational change. Learn how Treasury's emphasis on supplier onboarding was the key to their eInvoicing success.
---
eInvoicing implementation 101 with Waipā District Council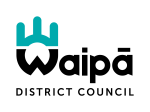 Change in any large organisation can be challenging, especially when it comes to IT. For Waipā District Council, with a goal to improve the efficiency of its systems and processes, implementing eInvoicing turned out to be a smooth process.
---
Xero, walking the talk by sending eInvoices to their own clients

Seeing the benefits of eInvoicing for businesses, Xero was one of the first accounting software providers to offer eInvoicing capability to its customers – and is now using eInvoicing to streamline Xero's own finance operations.
---
Woolworths Group steps up for small business

With thousands of suppliers to pay every month, Woolworth's group set out to enable faster payment of suppliers but also found significant efficiencies for its own operations and teams.
---
Behind Westpac's latest step

Currently in New Zealand, it takes an average of 25.1 days for a small business to be paid. By reducing manual processing – and the potential for errors and delays – eInvoicing can speed up payment, and improve cash flow.
---
Bookkeeper doesn't miss deciphering invoices

eInvoicing saves time by not having to re-key or scan invoices, make corrections, or chase missing information. While you still need to apply your normal approval process before paying invoices, spending less time on admin allows greater focus on growing your business.
---
MBIE proves value of eInvoicing by paying their suppliers faster

The Ministry for Business, Innovation and Employment (MBIE) is getting its suppliers on board and showing them how much it can speed up payments.
---
eInvoicing a "no-brainer" for sole-trader accountant

Using eInvoicing has been a revelation for sole-trader accountant Mike Higgins in how much time and hassle he can save in his own business and for his clients.
---
Acume's path to becoming a provider of hassle-free eInvoicing

Financial solutions specialist Acume wanted to provide an easy way for businesses of all sizes to benefit from eInvoicing.
---
KPMG: one of the first movers to Government's new invoicing channel

KPMG uses eInvoicing with MBIE as they explore using the technology wider.
Sign up, to stay ahead
If you're a business owner, accountant, business advisor or manager – or you just want to stay in front of the eInvoicing curve – sign up here for email updates, seminar/webinar invitations, and tips to get maximum value from eInvoicing.
Last updated: 21 August 2023