eInvoicing implementation 101 with Waipā District Council
Change in any large organisation can be challenging, especially when it comes to IT. For Waipā District Council, with a goal to improve the efficiency of its systems and processes, implementing eInvoicing turned out to be a smooth process.
On this page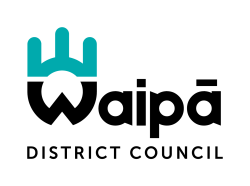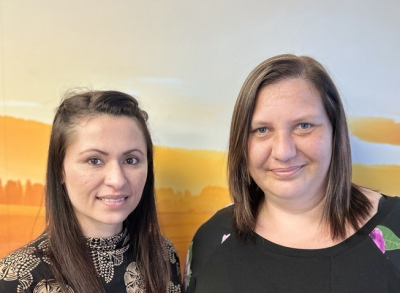 The context
Waipā District Council had a clear business case for implementing eInvoicing. It provided an accurate, automated way of getting supplier invoices into their finance system that would deliver time and cost savings.
The key benefits the Council identified in its analysis of eInvoicing were:
reduced processing costs and manual processing errors
improved record keeping
compatibility with its existing enterprise resource planning (ERP) system.
"Implementing eInvoicing was the last tick box for the Council, having already implemented key initiatives toward automating and digitising invoicing. This included a Purchase Order (PO) and Accounts Payable (AP) system, integrated invoice scanning and rules and processes."

Patsy Dickins, Project Manager
The next step was to make eInvoicing happen – and critically, bring its suppliers along on the journey.
The implementation
eInvoicing implementation, including configuration and testing, took under 3 months with go live in February 2023 – and only a month of adjustment before everything was running smoothly.
Several crucial elements contributed to Waipā's success. Firstly, it was imperative to ensure that the subject matter expert (SME) comprehended the AP process and valued the underlying systems. Secondly, engaging the AP team right from the outset of the project played a pivotal role.
"With prior experience in the AP team, Janice Downard emerged as our SME of choice. Possessing a deep understanding of AP and genuine appreciation for systems, Janice played a pivotal role in prompting the early realisation that involving the AP team was imperative. Alongside this, the impetus behind our eInvoicing implementation was efficiency; thus, we were keen on integrating their insights and judgements into the process transformation to ensure no valuable perspectives were overlooked."

Patsy Dickins, Project Manager
Also critical to successfully integrating eInvoicing into its systems was engaging Waipā's Access Point Provider (Link4) and ERP supplier (TechOne), who worked together to find solutions that worked for Waipā.
"This included rigorous testing of different cases to ensure the Link4 eInvoicing solution meets the council's invoicing goals. We also incorporated business rules and validations to ensure that the solution empowers the Waipā team to expedite their invoicing process and enable the council to better service their suppliers by prompting faster payments."

Sam Hassan, Chief Technology Officer, Link4
It also included factoring in how eInvoices with POs came in from suppliers using Xero and MYOB.
Getting suppliers onboard
And finally, to fully realise the benefits of eInvoicing, taking the time to bring suppliers on board was key. To communicate the shift to eInvoicing to its suppliers, Waipā sent out an email to its suppliers and a follow up reminder 2 weeks later.
"MBIE (the Ministry of Business Innovation and Employment) has great email templates and videos and we have used them a lot to encourage our suppliers to make the switch."

Patsy Dickins, Project Manager
Waipā also focused on council staff who engage with suppliers, giving them information packs to send out to new suppliers. This meant new suppliers had eInvoicing information from the start and were aware of Waipa's preference to receive eInvoices.
The council identified that many of its suppliers are using eInvoicing enabled software such as Xero and MYOB for their invoicing. For these suppliers, the council used a 'no touch' tactic by automating an email response to any incoming invoice identified as being emailed via a Xero or MYOB system, asking the supplier to make the switch to eInvoicing. The email outlined how to quickly and easily send an eInvoice based on whether they were Xero or MYOB users. Waipā will continue to monitor the effectiveness of this automated email and may consider reminder emails and phone calls to suppliers in the future.
The benefits
Just 5 months after go-live, Patsy says eInvoicing is already delivering benefits.
"eInvoicing has proved to be a valuable asset and process offering benefits that are contributing to Waipā's operational efficiency and effectiveness."

Patsy Dickins, Project Manager
Given Waipā's time and cost savings will increase as more suppliers start sending eInvoices to the council, much of Waipā's efforts now centre around educating and encouraging suppliers to switch to eInvoicing.
Waipā has managed to on-board around 20 suppliers sending them eInvoices. Within the next six months they expect this number to increase significantly.
"Getting suppliers to make the switch means we can all reap the substantial advantages that eInvoicing brings."

Patsy Dickins, Project Manager
Learn more about eInvoicing
Sign up, to stay ahead
If you're a business owner, accountant, business advisor or manager – or you just want to stay in front of the eInvoicing curve – sign up here for email updates, seminar/webinar invitations, and tips to get maximum value from eInvoicing.