MBIE proves value of eInvoicing by paying their suppliers faster
The government agency rolling out eInvoicing to the New Zealand business community is leading the way. The Ministry for Business, Innovation and Employment (MBIE) is getting its suppliers on board and showing them how much it can speed up payments.
On this page

MBIE is tasked with "growing New Zealand for all" and its own successful implementation of eInvoicing is demonstrating the benefits that can be achieved.
Transitioning suppliers from sending PDFs via email to using eInvoices has been easier than anticipated thanks to a targeted approach to their suppliers. It's a critical element to achieving benefits for both MBIE and their suppliers. "There's no point having the capability if you and your suppliers don't use it" says Rashmi Pathak, MBIE Procure to Pay Team Leader.
"Plus, it gave us an opportunity to educate our suppliers about providing the right information, such as purchase order numbers and buyer reference information, to smooth the processing and payment time and ultimately speed up payments."
Initial results since being able to receive eInvoices have shown MBIE has paid those suppliers 3 days faster. Invoices using the traditional paper/PDF-based process are paid in an average of 7.1 days compared to 4.2 days for eInvoices.
We started with a few suppliers
The team started with a few suppliers, to help build confidence in the new way of receiving invoices amongst MBIE staff. Getting the technology implemented was fairly straight forward, and while there was no control over what accounting or invoice system their suppliers used, they could select suppliers who were known to use eInvoicing capable accounting software.
The approach was to invite a small number of suppliers who would have an easy experience getting set up for eInvoicing.
The team realised they needed a data analyst to identify suitable suppliers. The data analyst matched PDF invoices received via email from Xero and MYOB – to MBIE's supplier database. The analysis revealed that about 15% of MBIE's suppliers use Xero or MYOB.
A change for those dealing with suppliers
Even though MBIE had a planned finance system upgrade for early 2022, by engaging MessageXchange, an accredited access point, they were still able to enable eInvoicing in March 2021.
The change had different levels of impact to staff within the ministry.
Arguably the biggest change was for those in the business dealing with suppliers. There was a mind shift for some people from not receiving a PDF via email, to seeing all the invoice details already in the finance system. Seeing a greater and more consistent level of detail in the finance system reassured them they didn't need the PDF invoice.
But the change for people already using MBIE's FMIS was negligible. The only difference for them was that it cut down the time for the invoice information to get into the system by up to 3 days.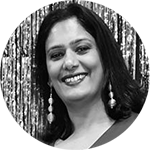 "So immediately we were able to pay faster. And when suppliers provided the right information (e.g. Purchase Order) then it was even faster to process, approve and pay"

Rashmi Pathak – MBIE
Frictionless process planned with eProcurement
MBIE has recently upgraded their finance system which will allow further improvements towards a full purchase order driven eProcurement system, where direct digital posting of data enables a frictionless process.
MBIE continues to transition suppliers to eInvoicing and is committed to meeting the Government's 1 July 2026 target of 90% of invoices received as eInvoices.
Learn more about eInvoicing
Sign up, to stay ahead
If you're a business owner, accountant, business advisor or manager – or you just want to stay in front of the eInvoicing curve – sign up here for email updates, seminar/webinar invitations, and tips to get maximum value from eInvoicing.